Many representative players in the 80s and 90s for either city of Sydney , New South Wales or Australia under 18's  went on to play rugby league with  distinction. Also some, following  their playing life  became coaches and all their photos are in the book. Actually there are over 60 of them including the premiership's of St George lower grades which also feature great players of the future. All the Saint George ones were in the 60s so grandchldren look out for them as  they are all premiership teams
There are photos that are on walls in hotels and clubs particularly in Queensland and New South Wales that record a history of the game and  reflect those two states part in the national growth of Australia. so let me know if you were from that wondeful evolutionary time, like to hear from you throgh this unique medium. If you are mate, a son or a daughter of a player, from that era then get their face  on the blog and let those who did play see their names .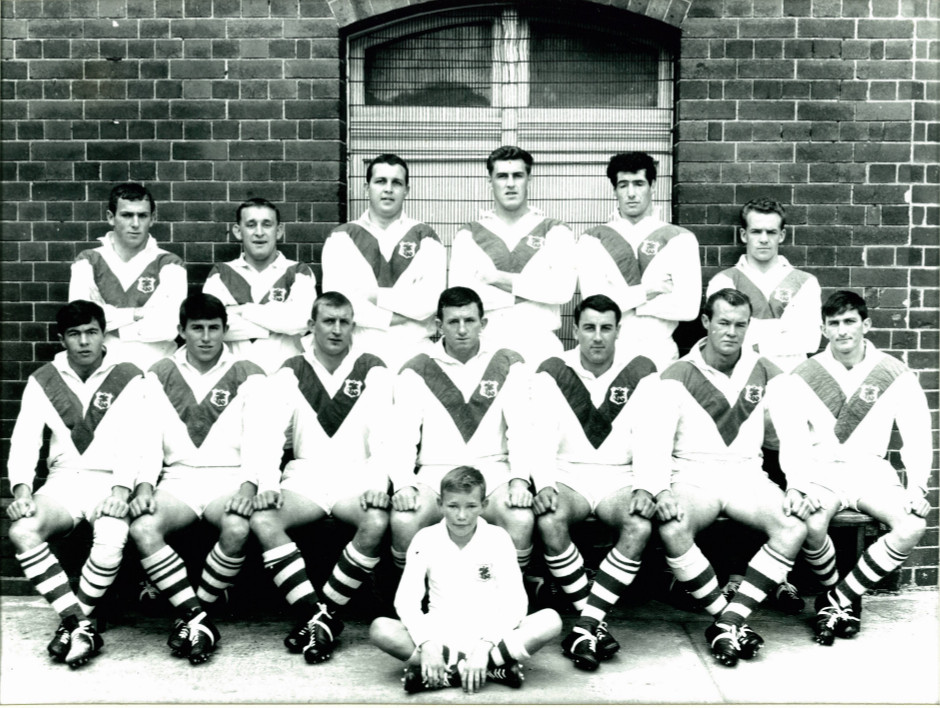 What year in the sixties was this third grade premiership team? John Maguire who was Captain went onto play for the Sharks. your grandfather in this team?